BIRTHDAYS AT SEASONS
Birthdays should be fun not only for children, but for parents too. Enjoy a stress-free day while building lasting memories with your family and let our expert team organize your themed party, provide age-appropriate entertainment and create the perfect menu for your child's special day. Our choice of spacious outdoor venues makes Seasons ideal for children's birthdays.
CHOOSE YOUR BIRTHDAY MENU
You can choose any items from our offerings ….
(MINIMUM 50 PERSONS)
Salad bar (tomatoes, rocket, lettuce, cucumbers, carrots, sweet pepper, Dijon vinaigrette, Caesar dressing, Italian vinaigrette, croutons, grated cheese)
Summer Pasta Salad
Tehina
Coleslaw
Roasted sweet potato
Shish Taouk
Kofta
Breaded Chicken Kofta
Sliced pizza Margherita
French fries / Potato croquette with cheese
Oven fried veggies
Khalta rice
Brownies
Cheesecake with strawberry sauce
Crème Brulee
Churros with vanilla sauce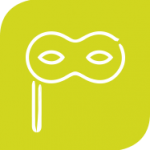 (MINIMUM 50 PERSONS)
Salad bar (tomatoes, rocket, lettuce, cucumbers, carrots, sweet pepper, Dijon vinaigrette, Caesar dressing, + Italian vinaigrette, croutons, grated cheese)
Tex mex potato salad
Fattoush
Beetroot Tehina
Babaghanough
Shish Taouk
Kofta
Deep dish pizza
Chicken tenders
Vegetable spring rolls
Khalta rice
French fries / Onion rings
Egg noodles with sweet chili oyster sauce
Cronut
Double chocolate muffins
Cheesecake with brownies
Zalabia station
(MINIMUM 50 PERSONS) Salad bar (tomatoes, rocket, lettuce, cucumbers, carrots, sweet pepper, Dijon vinaigrette, Caesar dressing, Italian vinaigrette, croutons, grated cheese)
Caesar salad with chicken
Tehina
Babaghanough
Chicken tandoori
Kofta
Mini burgers
Buttermilk fried chicken
Sliced pizza Margherita
Creamed spinach
French fries / Homestyle chips with fresh herb salt
Khalta rice
Mango meringue
Chocolate fondant
Crepes station (Sauces: chocolate, strawberry)
Profiterole with Nutella cream ganache and chocolate sauce
OUR LOCATION
SEASONS COUNTRY CLUB YOUR FAVORITE DESTINATION
I am raw html block.
Click edit button to change this html